Navigating a World Cup Distance Race
The second race at the Loppet Cup presented by Stifel will be a 10km individual start freestyle, the favorite race of Minnesota native and Olympic medalist, Jessie Diggins. In World Cup parlance, a distance race is between 10 and 50km, differentiated from sprints which are 1.2-1.5km. Starting in the 2022-23 season, men and women race the same distances and thus both will do a 10km event in Minneapolis: 3 laps on a 3.37km loop. The race at Theodore Wirth Park will be an individual start rather than a mass start so spectators will get a chance to really see (and cheer for) their favorite athletes. That said, this race will go FAST, so be sure you're ready for action at race time!
There have only been seven World Cup cross country ski races in the US. The first was in 1978 at Telemark Lodge in Cable, Wisconsin. The 2024 Loppet Cup will be Minnesota's second World Cup, the first was at Giants Ridge in Biwabik, MN in 1985, a year when skating was just emerging as a race technique. Soldier Hollow in Park City, Utah hosted the last US-based World Cup in 2001, ahead of the 2002 Olympics. With a 22 year gap between that race and the 2024 event in Minneapolis, this event truly is a once in a lifetime opportunity for US athletes to race a World Cup on US snow.
In an individual start race, athletes start one every 30 seconds. The last starter will hit the course around the time the first starter finishes their race. The top 15 male and female skiers going into the race are designated as the "Red Group". The start position for the Red Group tends to be towards the end of the line up, with each Red Group athlete starting one minute apart with a single non-Red Group athlete in between. Starting position within the Red Group is determined by random draw. Although any athlete in the race can end up on the podium, often the top places will come from athletes in the Red Group who have been finishing at the front of the field in the current season.
Unlike a mass start, in an individual start race, the athlete is skiing their own race. Although the athletes may get information about how they are racing relative to competitors (coaches call this information "splits"), in a race as short as 10km, that information may not be particularly useful; athletes are already skiing as fast as they can and they can't afford to let up. A 10km race is short enough that athletes don't take food or drink during the race. They will do their best to catch a couple of breaths while in a low tuck on the biggest downhills, but other than that, they are working to maximum exertion for the 20-30 minutes of the race.
Many people like the excitement and the strategy of a mass start race, but there are some wonderful aspects about an individual start race, especially if you're lucky enough to be watching in person. Spectators will be able to get a good look at each skier as they come by, watching the technique and power; you may even hear the athletes breathing. It's also easier for the athletes to appreciate your cheering and support as they move around the course, perhaps hearing their name in a way they can't amidst the crowded chaos of a mass start. 
Because the athletes have more room in an individual start race, they can race with their best technique and choose the fastest line without making concessions to avoid clashing with other racers. And there's no lack of suspense in an individual start race: the race leader will almost certainly change many times as athletes cross the line and the race progresses. In a 10km freestyle race, you can expect that several finishing times will be separated by a fraction of a second. For this reason, you'll see athletes lunge across the finish line even if they are alone on the final stretch, working for every last toe length: a tenth of a second can mean the difference between finishing on or off the podium.
In a typical World Cup race in Europe, the United States gets to start 5-7 athletes of each gender. Since the US is the host nation for the races in Minneapolis, the US will get to start an additional 10 men and 10 women. This is a valuable benefit of hosting a World Cup, providing an opportunity for many more of the county's top athletes to experience racing in a World Cup without the expense and time required of travel to and stay in Europe. Because North American World Cups are so rare, Canada will also have the opportunity to start several more racers than usual. For both the US and Canada, the extra starting privileges are rare and highly coveted; which athletes earn a start opportunity will be decided primarily at national level races leading up to the World Cup during the 2023-24 season.
If you'll be spectating on the ground in Minneapolis, plan your strategy ahead of time. Do you want to run around the course so you can see your favorite athlete in several spots or do you want to stay in one place so you can get a good look at each athlete?  It's always fun to watch the finish line, but in an individual start distance race, since the race is decided by a clock, you won't miss any of the excitement by being out on the course. 
My biggest piece of advice for spectators watching the race in Minneapolis is to learn something about a few of the racers, whether it's athletes representing the US or athletes from other countries. Spectating can be a richer experience if you know an athlete's hometown, how they've fared in previous races, or if they prefer freestyle or classic. You can share what you've learned with your fellow spectators while you're waiting for the race to start.  Consider bringing a piece of cardboard or plastic to sit on in the snow during the downtime between races – something that will keep you dry if you want to get off your feet. A thermos of your favorite hot drink will be really effective in controlling your chills if it's a cold day. Wintertime in Minnesota is something to celebrate, but it's easier to do so if you are warm and dry instead of cold and wet. Just like the World Cup races in Europe, spectators in Minneapolis will be decked out with flags, cowbells, face paint and glitter. Be sure to dress for the weather, but also dress for this (potentially) once in a lifetime World Cup winter celebration in Minneapolis, Minnesota!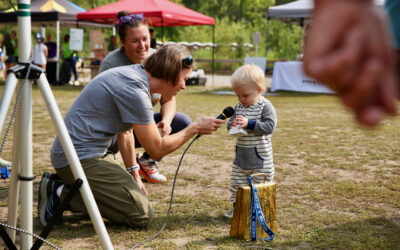 LI had the opportunity to sit down with Claire Wilson, the Executive Director of The Loppet Foundation, to learn what's involved in hosting the first FIS COOP Cross Country World Cup ski race in the US since 2001.  In 2024, The Loppet Foundation and their partners...
read more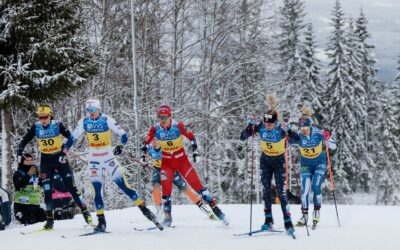 The word "sprint" conjures images of a short, speedy event, so if you've never seen a World Cup Cross Country Sprint race before, you might be surprised to learn that it's an all day affair that can be as grueling for the athletes as any distance race.  It's a...
read more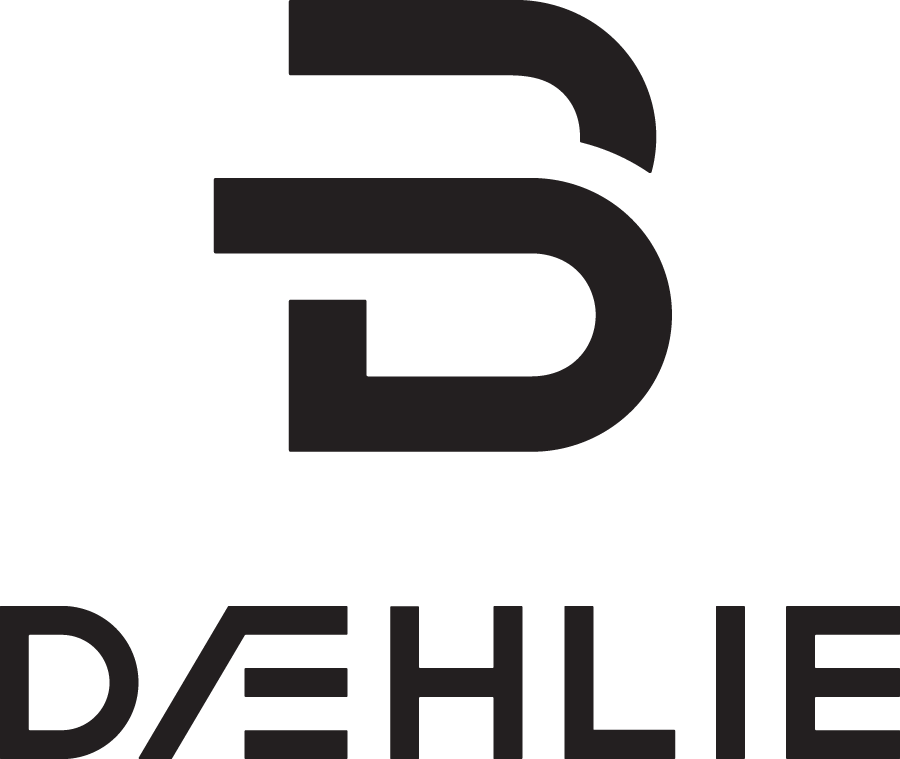 Special thanks to
Bjørn Dæhlie for supporting Loppet Cup volunteers!