Help Us Make the stifel Loppet Cup a reality
Like all Loppet events, we rely on hundreds of volunteers to help us welcome the World to Wirth Park and to deliver an excellent experience to all client groups: athletes, coaches, media, spectators and others.
We are incredibly appreciative and grateful for the large amount of interest we've received in our volunteer program. We are therefore no longer accepting new volunteer submissions for the Loppet Cup 2024. If you've previously submitted your profile but have not heard from us yet, please, be patient as we're still making assignments.
Be sure to read through some key information below. If you have any other questions, you can reach us via volunteers@loppetcup.com.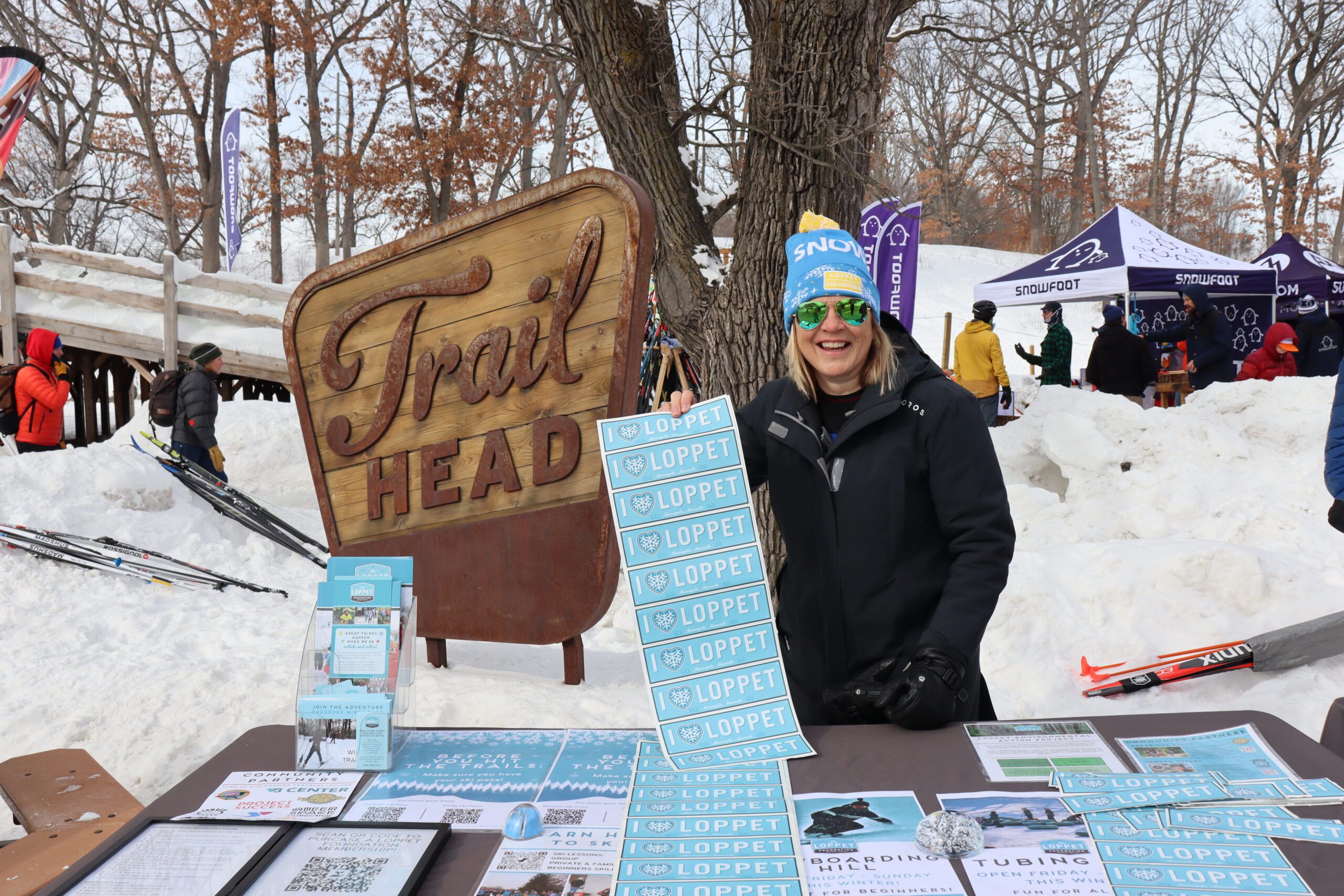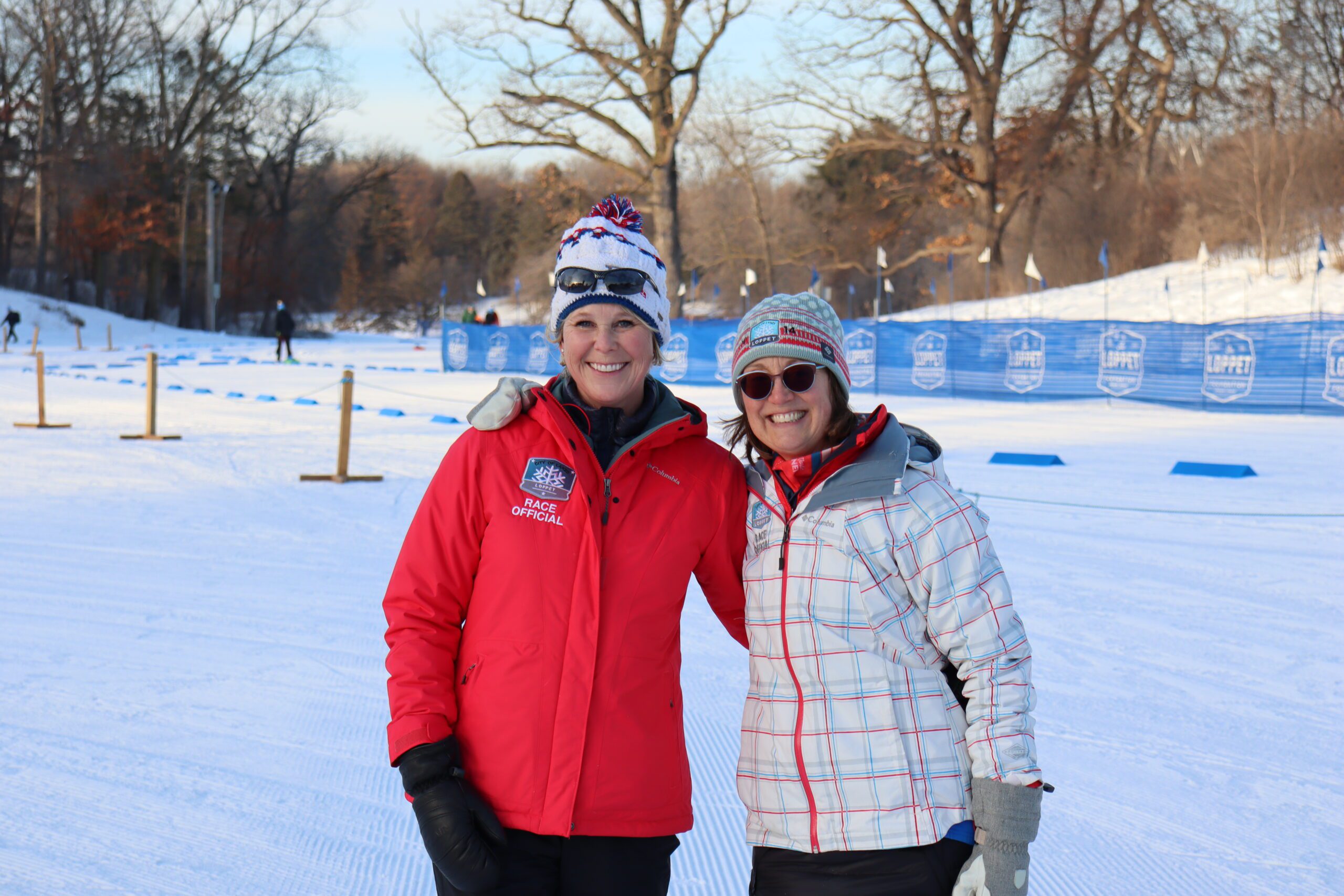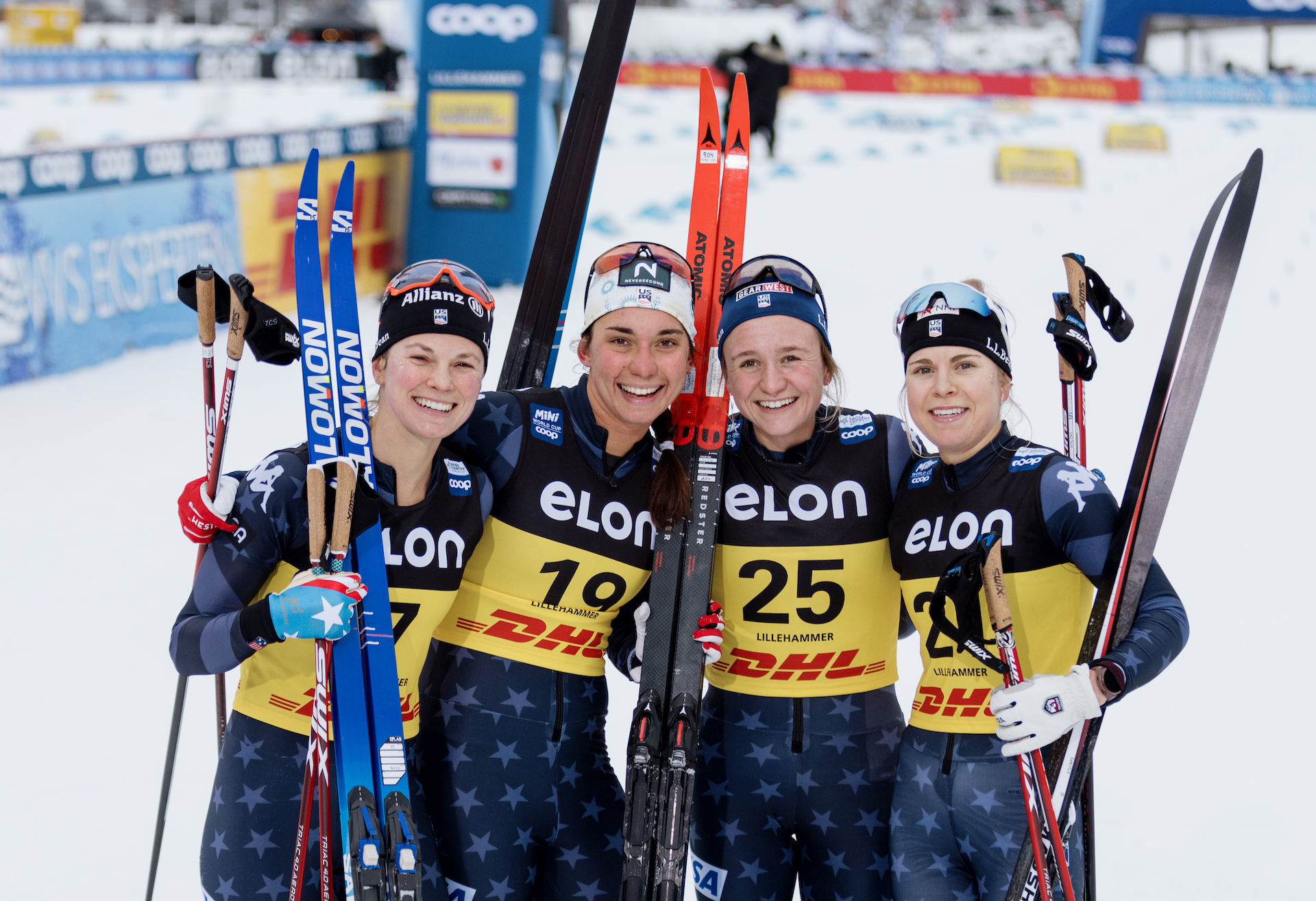 Volunteers must register online in advance. This is essential for planning purposes and to ensure we have emergency contact information for everyone. We encourage you to ensure that the information you submitted is accurate and up-to-date at all times. You can update your information through our volunteer portal at any time after you've submitted your application. Thank you!
Each volunteer is asked to commit to at least 2 shifts, each a minimum of four hours. Some roles are only needed during the races while others may require help in the weeks leading up to and after the event weekend.
Unless otherwise directed by your volunteer lead, please arrive 15 mins before scheduled time to allow time for orientation, team organization, finding locations, etc.
The Loppet Foundation is not responsible for lost or stolen items such as backpacks or tools. Please be careful with personal gear.
Please plan to assist for your entire assigned shift. If you leave early, you may compromise the safety of participants or spectators. If you need to leave early in the case of an emergency, please notify your volunteer shift leader.
Pets are not permitted.
You must be at least 18 years old to volunteer. Please do not bring your children with you unless they are registered as volunteers. If you represent a group with younger members, please, reach out to us separately at volunteers@loppetcup.com and we'll be happy to work together to find an exciting role for your group.
SafeSport: The Local Organizing Committee (LOC) of the Loppet Cup is committed to complying with the US Center for SafeSport Code, US Ski & Snowboard's Athlete Safety Policy, and the Minor Athlete Abuse Prevention Policies (MAAPP). All of our volunteers are bound by these codes and policies. You will receive further information about these policies as part of your general orientation.
General
Why should I volunteer?

It's a great way to learn new skills, meet new people, give something back to your community, and show the world the very best of Minnesota.

What roles are available?

There are lots of different roles available. You can view the role profiles on this page.

Do I need experience?

No. Enthusiasm is more important. We'll match your interests to the right role.

Do I need qualifications?

No. We are looking for volunteers with a range of skills, interests and experience.

Is there a minimum age?

Yes. You must be 18 years of age or older as of the 1st of January, 2024.

Will I undergo a background check?

Some roles may require checks. We won't ask for this information unless it's required, and we'll let you know before you confirm your role.

What does the role of volunteer involve?

The Loppet Cup will welcome hundreds of volunteers as part of the team delivering the races. The enthusiasm and commitment of volunteers will play an essential role in the experience of athletes, coaches, officials, media, spectators and other volunteers. Check out our volunteer role profiles for a look at what you could be doing.

What is the general timeline of the volunteer journey?

Jun. 2023 Applications open
Jun.-Sep. 2023 Applications reviewed
Aug.-Nov. 2023 Role assignments made
Dec. 2023-Feb. 2024 Training
Feb. 2024 Event
Feb.-Mar. 2024 Teardown and Clean up

What is the schedule of events?

Exact times are still being confirmed by FIS and their stakeholders but there will be a sprint race on Saturday Feb. 17, 2024 and a distance race on Sunday Feb. 18, 2024. Some volunteers are also needed on the community ski day on Monday Feb. 19, 2024.
Eligibility and Application Process
I've just submitted my application. What happens next?

Thank you for completing your application! We will start reviewing applications right away, making selections and shortlisting candidates for volunteer roles. There is no formal selection stage. We will begin confirming role assignments from August onwards but it will be an ongoing process until the end of the year so, please, be patient! Please, keep in mind that we may not be able to offer you a role in your first preference area. It's important to select a few options. You can also go back to your application and update any information if necessary at any time.

Do I need to attend an interview?

There will be no interviews throughout the application process. If we have any questions about your application, we'll reach out via email or phone call.

What will I gain from volunteering?

Volunteering is an excellent opportunity to meet new people, challenge yourself in exciting new environments and give something back to your local community. You may want to gain confidence or learn new skills, or maybe you want to make your CV stand out a bit more. Whatever you hope to gain, volunteering is one of the most rewarding things you can do.

Do I need to live in the Minneapolis-Saint Paul area?

There may be some roles where knowledge of the local area is helpful but we look forward to welcoming volunteers from all across the state, the country and even internationally! Please, note, however, that we are unfortunately not able to offer accommodation for volunteers.

I am a person with a disability and would like to volunteer. What support will you provide?

Please, let us know your individual circumstances and we'll do what we can to ensure you have what you need.

As a person with a disability, will I be able to volunteer alongside my companion/personal assistant?

Yes. Please, let us know that you require this so we can put the necessary arrangements in place.
Role and Shift Schedules
What dates will I be volunteering?

We ask that you make yourself available for at least 2 days. The races will take place on Saturday and Sunday Feb. 17-18, 2024 but many teams will need help both before and after those dates. The more days you can commit to, the easier it is to find a match for you in your preferred area.

How many hours do I need to commit to?

We ask that you are available for at least four hours during each shift.

I am interested in a specific role. Can you guarantee this?

We cannot guarantee that you will be given a specific role within a specific team. Specific roles and tasks will be assigned by the volunteer leads in each area and will be based on a number of factors, such as prior experience, availability, ability, and other criteria.

When will I find out my role?

We will begin reviewing applications right away and will aim to start confirming teams starting in August. This process will be ongoing and could take until late in the year so, please, be patient if you don't hear from us right away.

Will I be offered a different role if my first choice is not available or suitable?

Where possible, we will try our best to accommodate your first choice; however, you may be placed in your second or third choice in some cases.

I didn't get the role I want. Can I request another?

Being part of the event workforce means being part of a team, and it is all hands on deck to deliver a world-class event for all. Unfortunately, we cannot facilitate individual requests about specific roles and duties, and encourage you to see this as an opportunity to be part of a broader team, make new friends and potentially learn new skills.

When will I know my shifts?

Shift schedules will be confirmed by the volunteer lead for each team. This will happen throughout the fall and could go until early 2024 depending on the team.

If I am successful and then find I am unable to commit, can I withdraw from the program?

Yes, you can withdraw at any time. We are keen to support you so if you have any questions or are thinking about withdrawing, please, do not hesitate to contact the volunteer team. If you do decide to withdraw, please, let us know as soon as possible so we can offer the role to another applicant.

Will accommodation be provided to volunteers?

We look forward to welcoming volunteers from far and wide but we are unfortunately not able to provide accommodation. You are welcome to take advantage of special rates at a number of hotels we've secured.

Will travel expenses be covered?

We are unfortunately not able to cover travel expenses for volunteering.

Will I be able to watch the races while I volunteer?

We know that many of you are ski racing fans and want to follow the races. However, most volunteer roles will be active during the races. Many of them will be located around Wirth Park or even around the city and we rely on your help to ensure that everything runs smoothly and our client groups have a great experience while they're in town. Therefore, if you are volunteering during the races, we ask that you prioritize your assigned task over watching the race.
Communication and Updates
I need help, how can I contact you for support?
Where do I check for announcements and further information?

When you submit your volunteer application, you will simultaneously create an account to our volunteer portal. You can find all the latest announcements by logging into the portal any time. Our website and social media channels will also provide the most up-to-date information about the Loppet Cup.
Training, Accreditation and Recognition
Where and when will training be delivered?

All volunteers are required to go through our general orientation module online. It will be available closer to race dates and you'll be able to complete it at your own pace. Some roles may require more specific training and you will hear from your volunteer lead if that is the case.

Where and when will I collect my accreditation?

You will be able to collect your accreditation at the race venue during the race week. We will share more details as we get closer to the race week.

What else will I receive for volunteering?

You will receive a meal during your volunteer shifts. As is customary in cross-country skiing, all volunteers will also receive a bib to wear during your shifts. The bib will be yours to keep after the event. We will keep you posted on other possible recognition items as we move forward in our plans. Be also on the lookout for an invite to an appreciation party soon after the races!
Loppet Cup Ambassador
Would you like to help promote the 2024 Loppet Cup in your community and be an Ambassador for this exciting event? The Loppet Cup organizing committee is looking for community focused individuals to help promote this event locally and nationally. We will provide you with promotional materials, both printed and electronic, to help you get the word out in your community.
More information available here – fill out the form if you are interested!
Competition
Course Crew: Assist with course setup and take down. Moving & placing v-board, setting up spectator fencing, and ensuring that the course is ready for a race.
Stadium Crew: Working in the stadium to help with setup, teardown, and during race activities. This includes putting the start & finish lanes in, helping dig in the finish line, setting up fences, collecting bibs, marking down times, and more. Other areas include the Fluoro Control station where you'll be inventorying skis, testing skis for fluoro carbons and assisting with other activities there
Course Marshals: Stand at course crossings and ensure that no spectators, athletes, coaches or officials cross the course when skiers are coming and interfere
Technique & Obstruction Control: Work in teams of 2 videoing the race and watching for any incidents, and then sending video of the incident into the head of control. Must be very familiar with ski racing and competent using a phone to video races and quickly send the video into the head of control
Timing Team: Assist Swiss Timing in moving and setting up timing equipment. Work in the stadium during race day writing down finish order, taking down bib numbers.
Race Office: Assist with bib handout and organization, printing and general race office tasks
Infrastructure
Temporary Structures: Assist with moving, installing, maintaining and removing various temporary structures, such as tents and scaffolding
Pathways Accessibility: Ensure that all pedestrian pathways around the venue remain accessible and safe
Electricity: Assist the temporary power supplier with setup, maintenance and removal of generators and related cabling
Internet Connectivity: Assist in the setup and removal of technical network equipment and cabling, work on network infrastructure and troubleshooting, assist in troubleshooting connectivity related issues
Sustainability and Cleaning: Ensure that recycling and waste management objectives are followed and clearly communicated around the venue, ensure that venue cleaning program is adhered to
Sound and Video: Assist the audio and video production company on site with setup, maintenance and removal
Wax Cabins: Assist with setup, management, maintenance and removal of ski tuning spaces for ski teams
Water and Sanitation: Assist with placement, maintenance and removal of temporary toilets and other sanitation services
Technology: Manage portable radio check-in and check-out, ensure computers, printers and photocopiers are functioning well
Conduit: Bury and remove conduit under the competition course and spectator pathways
Media
Media Services Assistant: Staff the Media Center; Help with media registration and coordination; Help set up and tear down media work spaces; Distribute media passes, photographer armbands, course maps, etc.Assist with distributing general information to media; Other general administrative tasks as needed; Facilitate media interviews for racers as they finish in the Mixed Zone. Knowledge of cross-country ski racing and/or prior media relations experience is preferred.
Spectator Services
Host/Greeter: Provide information to and welcome spectators and guests. Help guests with wayfinding and directions. Light stadium cleanup will be requested. Must be friendly, outgoing, service-minded, and willing and prepared to work outside.
Hospitality and Food & Beverage
VIP and F&B Host: Assist with hospitality, and food and beverage service for the The Loppet Cup. This includes all areas: Teams, media, volunteers, VIP and any other area that requires service. Duties include but are not limited to: assisting with guest check-in, food and beverage service, restocking of buffets, and cleaning/bussing dining areas; assisting with general needs within hospitality areas. Volunteers must follow defined protocol when interacting with athletes, teams and their support staff. Volunteers must be outgoing, professional and service minded. Experience with special events, and in food and beverage service is beneficial. Must be comfortable working in a high-paced environment and able to make adjustments as needed. Volunteers must follow the health and safety requirements of the Loppet Foundation. Must be able to stand on your feet for a couple of hours at a time. This is an active shift with not much down time. Knowledge of the Wirth Park and buildings is helpful (but not required).
Ceremonies
Ceremonies Assistant: Assist with all ceremonies throughout the event, including informal and formal awards. Duties include but are not limited to set-up, presenting awards to athletes, security, and light tear down. Volunteers must follow defined protocol when interacting with athletes, teams, and their support staff.
Transportation
Parking Lot Attendant: Check parking permits and manage access to the parking lot. Must be honest, professional, and courteous. Diplomacy and firmness are a must to deal with individuals attempting to enter areas without proper credentials. Event knowledge is necessary. Must be prepared to work in all weather.
Park and Ride Ambassador: Provide information to and welcome spectators and guests. Help guests with wayfinding and directions. Light area cleanup will be requested. Must be friendly, outgoing, service-minded, and willing and prepared to work outside.
Driver: Drive event vehicles for individual transfers and running errands as well as for team equipment transfers. Must have a legal driver's license. Must be flexible, friendly, service-minded, and willing to work early mornings and late nights to accommodate flight arrivals and departures.
Airport Greeter: Assist teams and clients get to their shuttles. Must be friendly, outgoing, knowledgeable about the MSP airport and Minneapolis. Language skills are a plus.
Accreditation
Accreditation Assistant: Assist with processing all event credentials, data entry and preparing event information; check in and register officials, dignitaries, sponsors and guests. Volunteers must follow defined protocol when interacting with athletes, teams and their support staff. Basic computer knowledge required. Must be service-minded, courteous, pleasant, professional and enjoy working with people. Be detail oriented, and willing to work under pressure and in varied assignments. Knowledge of the event and the Minneapolis and surrounding area is necessary. Second language skills are a plus. Must be willing to work flexible hours including early morning and late night.
Security
Access Monitor: Monitor entrances at the event venue and additional locations where access is by credential only. Check event tickets for bleachers and direct spectators to seats. Must be honest, professional, and courteous. Diplomacy and firmness are a must to deal with individuals attempting to enter areas without proper credentials. Event knowledge is necessary. Must be prepared to work in all weather.
Team Services
Anti-Doping Control Chaperone: Work under the direction of the Lead Anti-Doping Control Officer appointed by USADA. Notify athletes of doping control requirements. Training to be provided by USADA on site. You must be able to communicate effectively, to walk for extended distances, have no involvement in the administration of the sport or any involvement in the personal affairs of, or relation to, any athlete who might be tested. You must be able to follow instructions and strict procedures, to demonstrate a respectful and professional demeanor, and to maintain confidentiality.

Team Services Host: Act as welcome desk concierge in the Host Hotel, and as a liaison between athletes, coaches and the organizing committee. Translate and facilitate team captains' meetings information if needed. Coordinate and troubleshoot for athletes in circumstances as requested. Volunteers must follow defined protocol when interacting with athletes, teams and their support staff. Knowledge of foreign languages is beneficial (French, German, Italian,…). Must be pleasant, professional, courteous and service minded. Knowledge of the event, Minneapolis and surrounding area is necessary.
Merchandising
Merchandise Sales and Pre-Order Pick-Up Assistant: Assist with retail sales and customer service at the Loppet Cup merchandise tent in the Stadium Village. Volunteers will assist with staffing tent, fixture set-up, merchandise display sales transactions, restocking, and assisting with pre-order merchandise pick-up. Experience with a retail  POS is a plus. Must be able to work outside, stand for long periods of time.
Merchandise Tent Set-up Assistant: Assist with set-up of merchandise tent and pre-order organization prior to the event. Tasks include tagging, hanging, and folding apparel, setting up display fixtures, hanging banners, organizing pre-orders for pick-up, Must be able to work outside, stand for long periods of time and lift boxes weighing up to 30 lbs.  Good organizational skills and experience with retail display are a plus.
Volunteer Services
Volunteer Center Host: Assist with operation of Volunteer Headquarters. Duties include general and daily registration and tracking of volunteers, general information distribution, and processing of additional general administrative duties. Volunteers must follow defined protocol when interacting with athletes, teams and their support staff.
Signage
Signage Crew: Start volunteer shifts prior to the event to help install signs. During the event the volunteers will help maintain and update signs, and finally take them out at the end of the event. Must be physically fit and prepared for manual labor both in and outdoors. Experience with and capable of using basic tools is beneficial. Must be willing to work under pressure and in varied assignments. Must be able to lift 25 lbs comfortably.

Vendor Village
Vendor Village Host: Assist in setup and teardown of Stadium Vendor Village, serve as a point of contact/resource for sponsor activations and vendors during the event, and assist to ensure that the vendor village is running smoothly.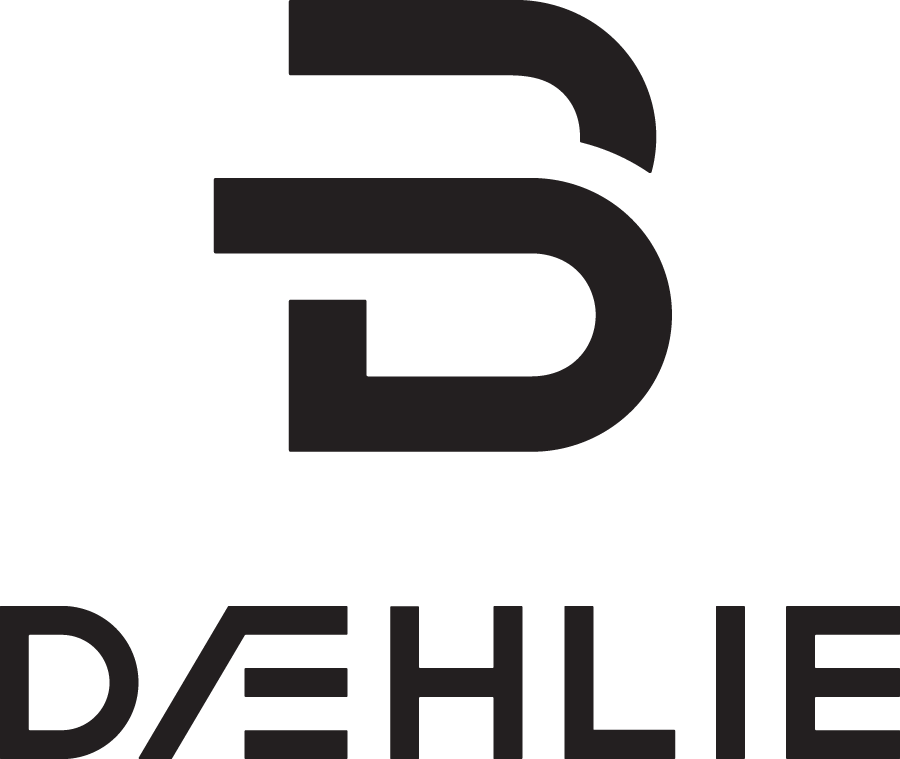 Special thanks to
Bjørn Dæhlie for supporting Loppet Cup volunteers!