An Interview with Claire Wilson
LI had the opportunity to sit down with Claire Wilson, the Executive Director of The Loppet Foundation, to learn what's involved in hosting the first FIS COOP Cross Country World Cup ski race in the US since 2001.  In 2024, The Loppet Foundation and their partners will host two World Cup races: a freestyle sprint on Saturday, Feb 17th and a 10km individual start 10km freestyle race on Sunday, Feb 18th.  Both races will take place at Theodore Wirth Park in Minneapolis.  The races are scheduled during Period IV of the 2023-34 World Cup season and will follow a series of races hosted by Canada in Canmore.  After the race in Minneapolis, World Cup athletes will return to Europe to finish their race season.
The Loppet Foundation was prepared to host a World Cup sprint race in Minneapolis in 2020, but the COVID pandemic upended those plans.  How much did the preparations for 2020 help the 2024 preparations?
Unfortunately, not too much.  We had to petition FIS to host the race again and then work, again, to negotiate a spot in the race calendar.  FIS had completed the course inspection for 2020, so that step was a little easier since they had some familiarity with our site.  But we had to rebuild our volunteer network, rebuild infrastructure, secure new partners and sponsors and rethink how space and equipment would be organized.
Also, in 2020, we were just going to host a sprint event in Minneapolis, but for 2024 we decided to take on both the sprint and a distance event.  The fact that we are hosting a 2-day event in 2024 means we kind of had to start at Ground Zero planning-wise.
 Can you provide a high level description of what's involved with hosting the World Cup?
The Loppet Foundation and the US Ski Team had to present our proposal to the World Cup subcommittee at FIS.  In addition to outlining the proposed race format, we had to negotiate for a position on the race calendar and demonstrate our ability to raise sufficient funds to support the event.  
The Loppet Foundation, along with our partners, the Share Winter Foundation and the US Ski Team had a big lift to secure sponsorship funding.  It will cost about $3 million to host the 2-day event and, as a non-profit organization, we needed to secure all of that funding from corporate sales and donors.  We feel very fortunate that Mortenson Construction stepped up as our first major corporate sponsor.  They're a nationwide company but are also literally our neighbors at Theodore Wirth Park.  We have hosted national-level events at our venue before so our courses have already been homologated and tested by the country's best skiers.  That said, we've had to put a lot of effort into developing the electrical power and internet capabilities required for both teams and for broadcasters during the World Cup.  At the FIS course inspection, there was quite a bit of discussion about where to put cameras and TV screens.  
The vast majority of XC World Cups are held in Europe.  Are there differences hosting a World Cup in the US?  
 Definitely there are some key differences.  In Europe, the cost of hosting a World Cup is subsidized by the host country's government.  That's not true for the US so the funding requirements we have to take on are much higher.  That price tag adds complexity and time to secure sponsors.   We also feel that our venue is unique from most European venues: in Minneapolis, the World Cup will be run at a public park, not at a private venue.  We are very lucky to have such a strong partner in the City of Minneapolis, but there are some real limits that come with using a public space for an event of this magnitude.  For example, we cant shut down the park and we have to be very respectful of capacity limits, etc.  
 It's also very unique to run a World Cup, especially a distance race, in the heart of a city as diverse as Minneapolis.   Although there are city sprints in Europe, those events are held on courses (and snow!) built for a day or two as showcase events open only to the racers.  In Minneapolis, we are using two fantastic courses that are open to the public year round and that exist in the heart of a metropolitan area. 
 For the international teams, they'll be here without their wax trucks and without any infrastructure they rely on when races are held much closer to their home bases.  It will definitely be an adjustment, especially for the larger teams, but hopefully pairing the races in Canmore and Minneapolis will make it easier.
Did you get any advice or insight from folks in Europe who have hosted WC?
Yes!  I had a chance to meet with folks from FIS and with organizers in Holmenkollen and in Drammen.  It was great to make those connections.  In both cases, organizers are really focused just on the races; it was helpful to see that clarity of purpose.  
What are your main goals for the WC?
First and foremost, we want to put on a great race and give all the teams a positive experience racing in the US.  Next, we really wanted to give Jessie, and her US teammates, an opportunity to race at home.  When you consider the average length of a World Cup racing career, you can understand why this US-based World Cup will be a once in lifetime opportunity for most of the skiers in the US Ski Team.  Jessie has been racing World Cups since 2011 and the 2024 World Cup will be the first time she gets to experience that level of racing in the US.  Given the success she's earned internationally, it would be a shame if she retired without getting to race in front of her hometown fans.  
We are also very excited to have an international stage to both highlight the city of Minneapolis and the work that The Loppet Foundation and the Share Winter Foundation do to create access to and connections with the outdoors for folks living in an urban community.   Our slogan is "Inspiration is Everywhere" so we hope people will come to the event and be inspired by the racers but also inspired by the experience of spending a day or two outside in the middle of winter enjoying a large-scale community event.
Were there any aspects of the preparations that you found surprising?
It was both surprising and uplifting to see so much excitement for the event from so many areas: our city and community, the local schools, elite ski racers and national ski clubs.  We've been getting calls and questions from all over.   No one was more surprised than we were when we sold out of tickets so fast….much faster than in 2020.  I'm not sure if the demand increased so much over 2020 because of the growing success of the US athletes on the international stage or because of post-pandemic adventure energy, but it was definitely a surprise.  
On a more mundane level, it was also surprising to understand some of the less central rules associated with hosting the event.  For example, even though Minneapolis is in the heart of dairy country, the winners of the events will still receive the customary (and highly coveted) prize of Le Gruyere brown cheese.  
Who is Loppet partnering with to host this event?  
The US Ski Team is the official host of the event so it's been great to work with that team.  We also have a strong partner in the Share Winter Foundation.  And, given that the race is being held at a public park, we are very grateful to be working with the Minneapolis Parks and Recreation Board.
What is your biggest worry about the event?
Well, everything.  Too much snow, not enough snow; too many people, not enough people.  Another global pandemic.  We have an excellent and committed team and I have 100% confidence that, thanks to those folks, we'll be prepared for anything, but I'll keep worrying right up until the last bus full of spectators rolls out of Wirth on Sunday afternoon. 
What excites you the most about the World Cup?
I'm really looking forward to the joy of the event itself.  I'm looking forward to having our local and national community together and I'm truly excited for people to leave the event feeling more connected to each other and more connected to the outdoors. 
We are also working hard with our partners like the Share Winter Foundation to create an experience that is equitable and accessible (this is why General Admission tickets are free) and that is built on a foundation of environmental sustainability.
Do you have any advice for spectators attending the World Cup?
Come prepared to be outside!  And come prepared to support both the US and international teams that are visiting – it's going to be so cool that they'll all be here in Minnesota for the first time in over 35 years!  Take a few minutes to learn something about the races and the athletes so you can truly feel a part of the excitement.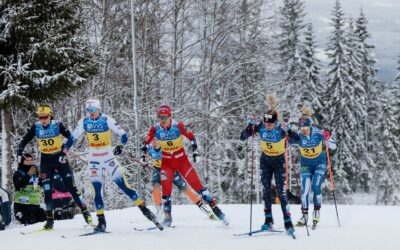 The word "sprint" conjures images of a short, speedy event, so if you've never seen a World Cup Cross Country Sprint race before, you might be surprised to learn that it's an all day affair that can be as grueling for the athletes as any distance race.  It's a...
read more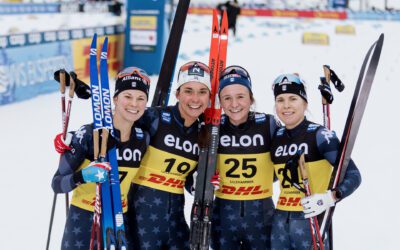 This is an excerpt of this custom blog post. Curabitur tincidunt mollis ante non volutpat. Nam consequat diam nec leo rutrum tempus. Nulla accumsan eros nec sem tempus scelerisque.
read more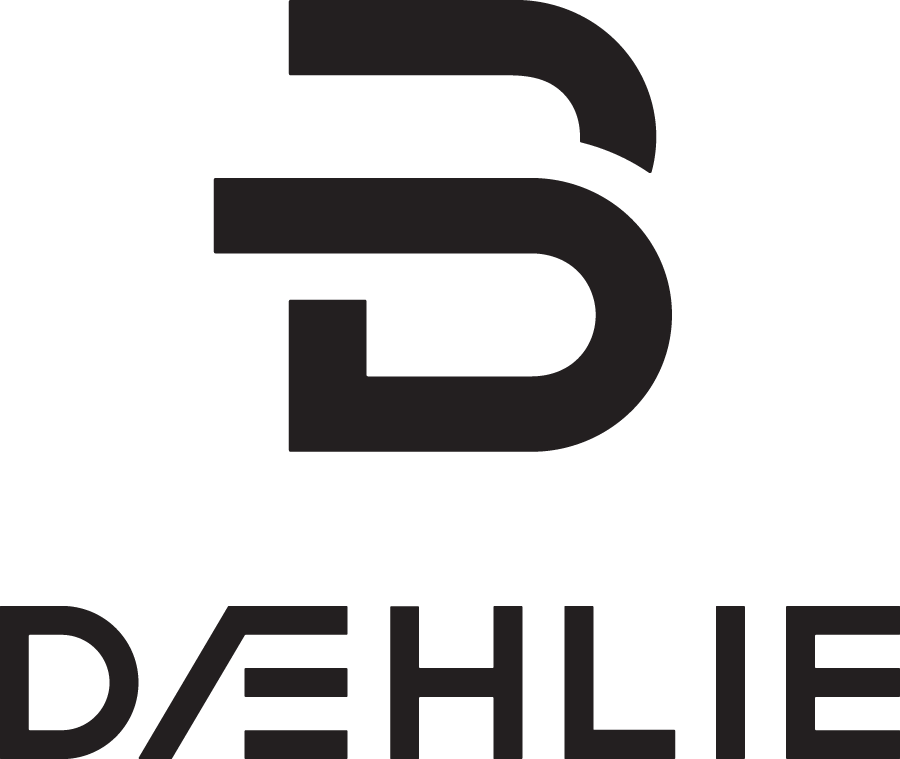 Special thanks to
Bjørn Dæhlie for supporting Loppet Cup volunteers!